Welcome to the Risk Management Association Arizona Chapter

Founded in 1914, The Risk Management Association is a member-driven professional association whose sole purpose is to advance the use of sound risk principles in the financial services industry. RMA promotes an enterprise-wide approach to risk management that focuses on credit risk, market risk, and operational risk.
Headquartered in Philadelphia, RMA has about 3,000 institutional members that include banks of all sizes as well as nonbank institutions. They are represented in the Association by 20,000 commercial loan, credit, and risk management professionals who are chapter members in financial centers throughout North America, Europe and Asia/Pacific.
The Arizona Chapter, like all RMA chapters, is organized and run by volunteer members. We strongly encourage current or prospective members to become involved in shaping the future direction of the chapter by contacting any of the current officers or committee chairs. We would also be happy to discuss the many benefits that can be derived from local affiliation in RMA.


RMA Arizona Chapter - President's Message
Welcome to the 2017-2018 fiscal year! Our Board has been busy planning a stimulating schedule of events for the upcoming year and I am confident that each of you will get something positive out of regular attendance. We are a member focused organization and we welcome your active involvement in RMA Arizona. Members are what make.... [Read more]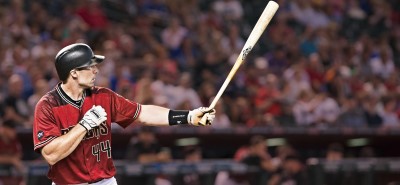 RMA-AZ Presents Baseball with Bankers
For RMA Members exclusively! Limited tickets available
Come join in the fun with fellow RMA Members as we enjoy the last regular season game of the year as the Diamondbacks take on the San Francisco Giants!
Premier $200 Package includes:
One (1) All-You-Can-Eat seat at the game
Full year membership in RMA AZ
First 50 ticket buyers will be eligible to win an autographed AJ Pollack bat
Guest Speaker: Derrick Hall, President of Diamondbacks
(11AM Presentation - First Base Suite Lounge)
Sign up by Sep. 1st and save $10 off the package price!
Also Available:
Full year RMA Membership for $150
We look forward to seeing you there!
Click here for the flyer

Upcoming Events
<!a href="00002017.htm">Annual Lenders Panel
4:30pm at Arizona Country Club

<!a href="00002017.htm">Leadership w/TMA
4:30pm at Arizona Country Club

<!a href="00002017.htm">Holiday Networking Party
4:30pm at Arizona Country Club